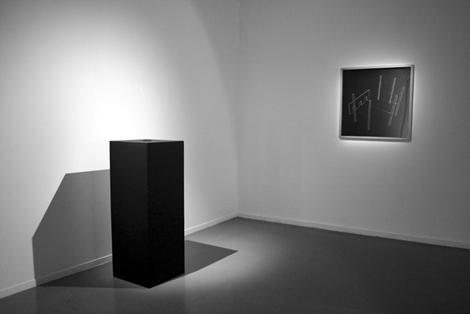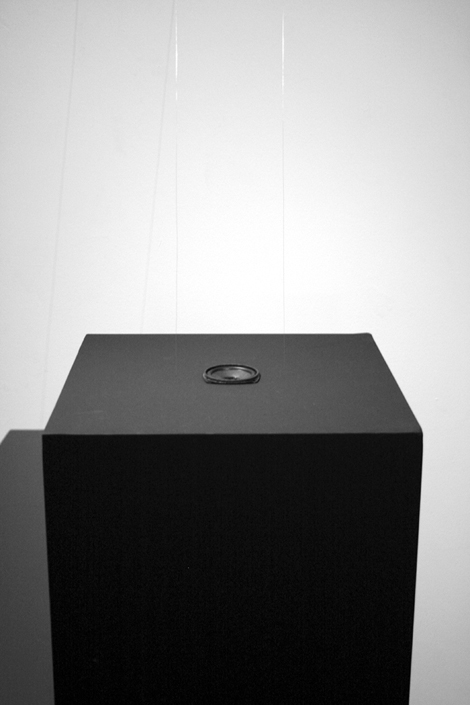 Dynasty, Museum of Modern Art, Paris, France, 2010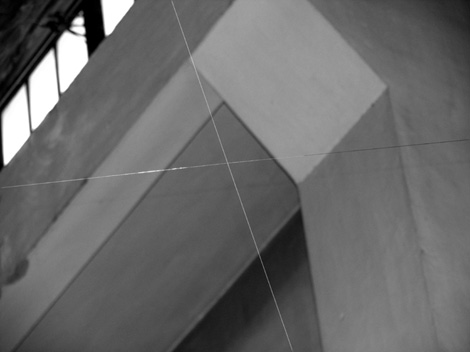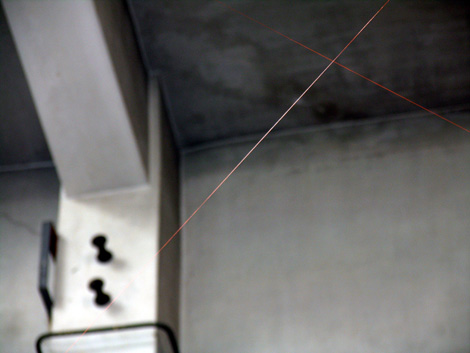 Sous-Station Lebon, Diligence, Nice, France, 2007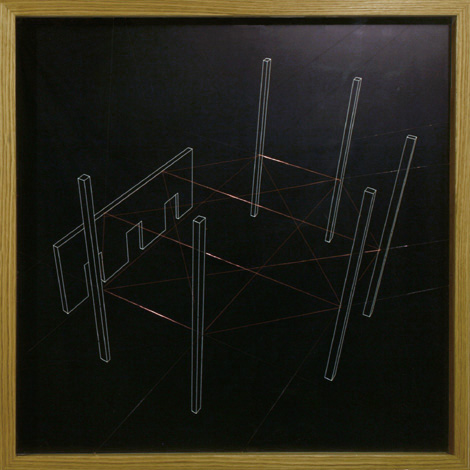 Mag-Net, installation plan, about 35 x 35 inches, edition of 3, 2007
(lambda print and copper wire framed under glass)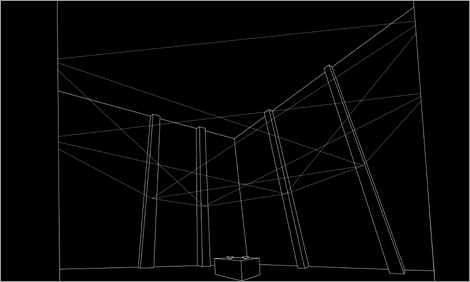 Mag-Net, digital sketch, about 11 x 18 inches, edition of 3, 2010
(Digigraphie® inkjet print framed under glass)
Mag-Net
Sound installation, dimensions site specific, 2007
(copper wire, electronics, monophonic sound system)
    A thin copper wire is placed in the architecture to form an almost invisible gigantic loop. Its both ends are plugged as input of an audio system. Electromagnetic interferences captured through this wide antenna are amplified and continuously emitted in space as a sonic drone. The audification apparatus are integrated in a black pedestal where a subwoofer plays the low end drone when a tweeter emits high frequencies variations to the ceiling (clicks, differential tones, phasing effects etc.).
Binaural recording of the installation during the exhibition Pouvoir/Puissance, Sous-Station Lebon/Diligence, Nice, France, 2007
(Listening through headphones or external speakers recommended)
    The placement of the wire in the architecture as well as the sound emission level can differ according to the place.
    In the Museum of Modern Art, Paris, during the exhibition Dynasty in 2010, the wire was uncoiled at the top of the walls over a distance of a thousand feet, crossing all the exhibition rooms, on the two floors of the building. The sound was emitted at a low level, audible only around the black pedestal.
    In the Sous-Station Lebon, Projet Diligence, Nice, France, 2007, the five hundred feet long copper wire drew a eight point star shaped net which was stretched horizontally between pillars, fifteen feet over the floor. The sonic drone was loud, resonating within the architecture.