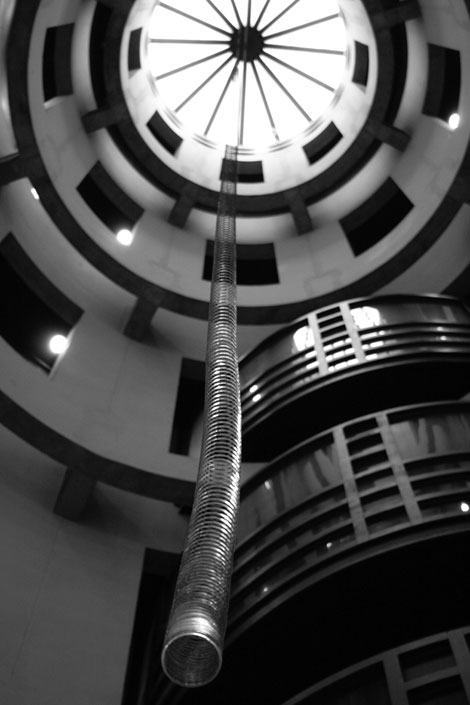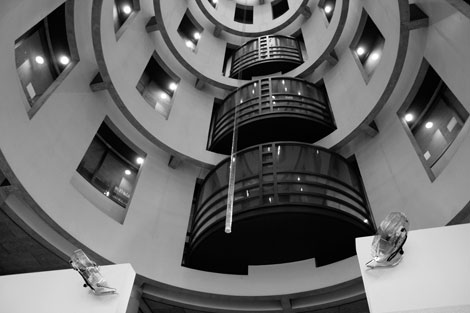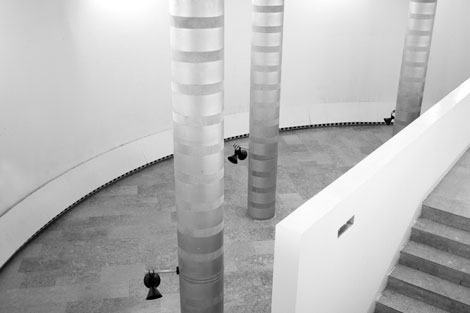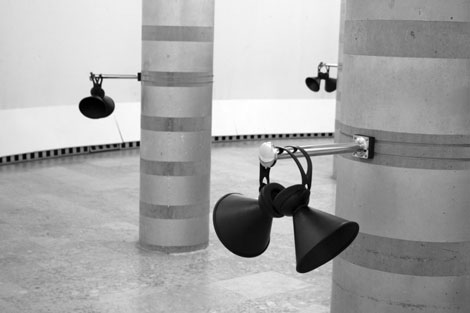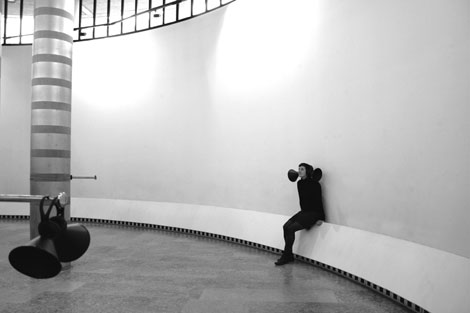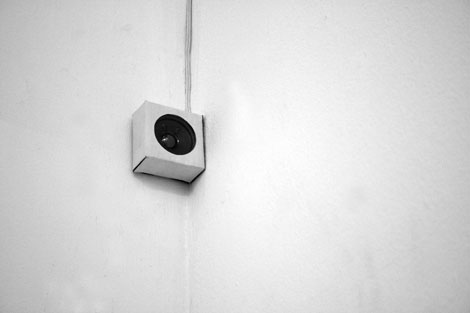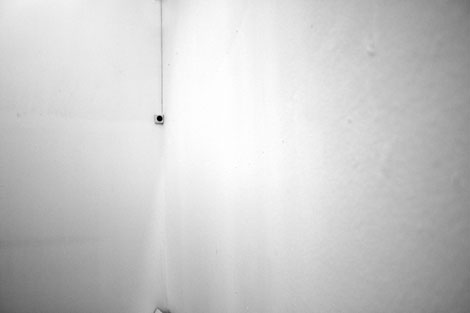 Contrecourbe, artothèque de la MLIS, Villeurbanne
Contrecourbe
Sound installation, dimensions site specific, 2010
(Steel spring, fans,contact microphone, amplifier, speakers)
Contrecourbe was realised specifically for Mario Botta's building in Villeurbanne. In the tower's light well a long steel spring hangs loose about sixty feet high and snakes two fans airstream. This kinetic sculpture seems silent but a contact microphone captures its vibrations on the upper end. Once amplified, sound is emitted through a pair of speakers placed at both ends of a curved wall on first floor.
Stereophonic sound captured against the curved wall.
The wall shape keeps sounds trapped along its surface and produces sound effects such as floating echoes. To listen, one needs to stand close to the wall to hear mechanical vibrations of the spring acoustically modulated by the architecture. In front of the wall, three Schizophones were usable as listening prosthesis.