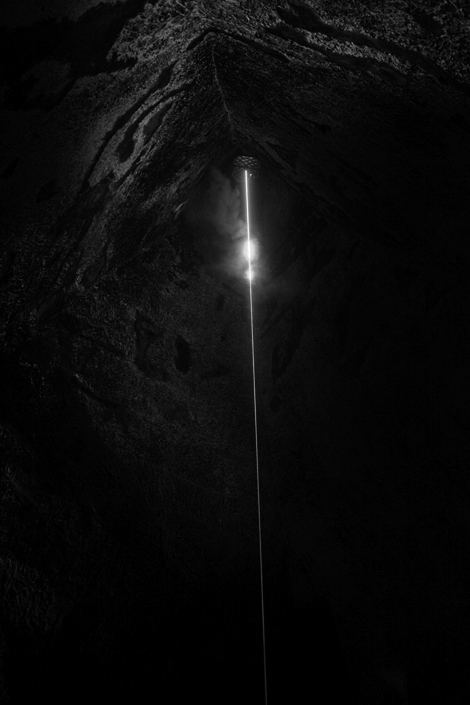 The Blue Ray (here), La Fabrique Sonore, Expérience Pommery #9, Reims, France, 2011 (low-angle shot in a shalk-mine about 100 ft. depth)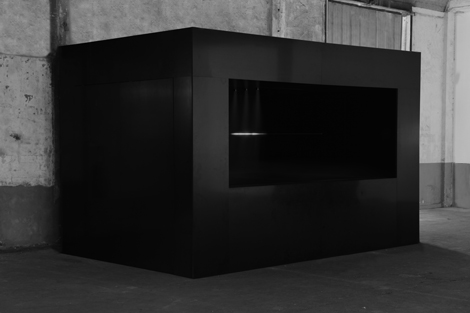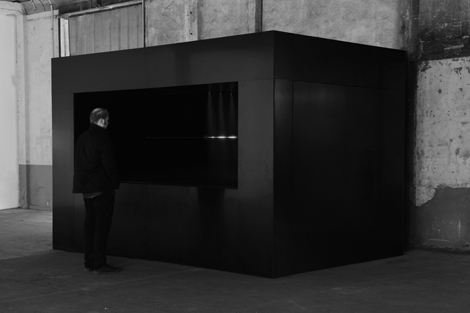 The Blue Ray (there), Artificial Natures, Saint-Sauveur/Lille 3000, Lille, France, 2013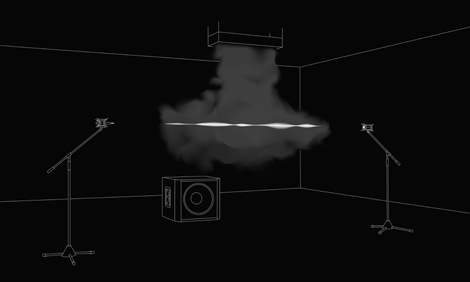 The Blue Ray (there), sketch of the project, Digigraphie® ink jet print, about 11 x 18 inches, edition of 3, 2010
The Blue Ray
Expanded cinema, dimensions site specific, 2011
(laser, water, ultrasonic mist maker, electronics, microphone stands, equalizer, amplifier, subwoofer)
    In a dark room, an artificial cloud modulates the intensity of a light ray. This one reads the mist and transforms its density variations into an audio signal. Once filtered and amplified, the obtained sound becomes a powerful low-pitched noise synchronized with visible motion of light along the ray.
    From a cinematographic point of view and according to its historical optical sound technique, here the cloud acts both as the screen and the soundtrack of the projection.
Video preview :
    La Fabrique Sonore, Expérience Pommery #9, Reims, France, 2011
    According to the exhibition space, The Blue Ray can exist in two different versions: a vertical one titled (here) and an horizontal one titled (there).
    An horizontal smaller version integrated in a large black box (about 160 x 95 x 95 in) was created in 2013 for the exhibition Artificial Natures.
(Coproduction CNC-DiCréAM, Arcadi and Maison des Arts de Créteil)